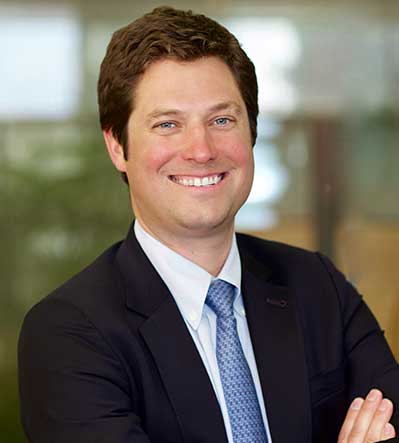 Ernst & Young LLP (EY US) today announced that Rob Holland, Executive Chairman of Flagship Food Group, was named an Entrepreneur Of The Year® 2021 Utah Region Award finalist. Now in its 35th year, the Entrepreneur Of The Year program honors unstoppable business leaders whose ambition, ingenuity and courage in the face of adversity help catapult us from the now to next and beyond.
Holland was selected by a panel of independent judges. Award winners will be announced during a special virtual celebration on July 29 and will become lifetime members of an esteemed community of Entrepreneur Of The Year alumni from around the world.
Holland formed Flagship in 2012 to bring together a portfolio of premium, branded food products companies. He served as CEO from 2012 to 2017, and today continues to serve as Executive Chairman. Flagship sells products under the Lilly B's, 505 Southwestern, La Tortilla Factory, and TJ Farms brands. In addition, Flagship works with premier food retailers and manufacturers by providing third party logistics, packaging, and brokerage services. Among its prized brand assets, 505 Southwestern is the country's largest jarred green chile brand, and grew by approximately 50% in 2020 and is the fastest growing brand in its category.
Entrepreneur Of The Year is one of the preeminent competitive award programs for entrepreneurs and leaders of high-growth companies. The nominees are evaluated based on six criteria: entrepreneurial leadership; talent management; degree of difficulty; financial performance; societal impact and building a values-based company; and originality, innovation and future plans. Since its launch, the program has expanded to recognize business leaders in more than 145 cities in over 60 countries around the world.
"Entrepreneurship has been in my blood since I grew up around my dad and saw the businesses and inventions that he created. That inspiration lives on as I have very proudly built one of the leading privately-held diversified branded CPG companies in the country. We have an incredible team and plants and facilities across the US that are all focused on bringing great products to our customers," said Holland, who started his first business in middle school. In growing Flagship, Holland has led nearly 20 acquisitions of small and medium sized food companies, including three in Europe.
Regional award winners are eligible for consideration for the Entrepreneur Of The Year National Awards, to be announced in November at the Strategic Growth Forum®, one of the nation's most prestigious gatherings of high-growth, market-leading companies. The Entrepreneur Of The Year National Overall Award winner will then move on to compete for the EY World Entrepreneur Of The Year™ Award in June 2022.